Samsung Side by Side Refrigerator, 647L (RS62R5001M9)
About this item
* The capacity is different for each model.
Always fresh food, wherever it is
All-around Cooling
Make sure that all your food is properly cooled – wherever it is in the fridge. An All-around Cooling system continually checks the temperature and blows out cold air. It cools the fridge evenly from corner to corner, so every item of food stays fresher for longer.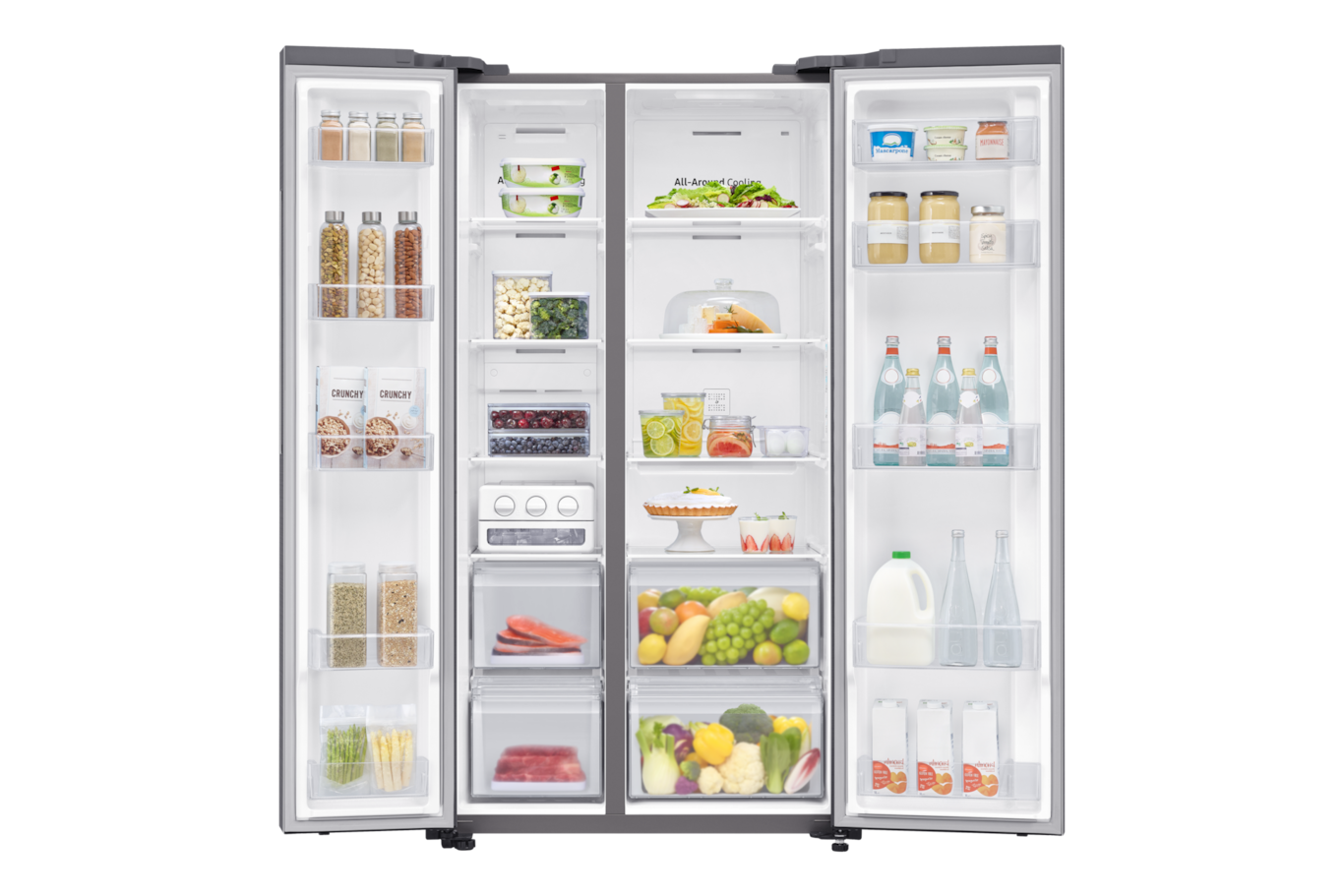 Last longer with up to 50% energy saving
Digital Inverter
Samsung Digital Inverter Compressor lasts your food longer with up to 50% energy savings, and it also can keep working for 21 years continuously*. It automatically adjusts its speed in response to cooling demand, so it reduces wear and tear. And its durability is guaranteed for 10 years**.
* Awarded a 21 year durability certification by the Association for Electrical, Electronic & Information Technologies in Germany (Verband Deutscher Elektrotechniker – VDE).
** 10 year warranty is limited to the compressor only.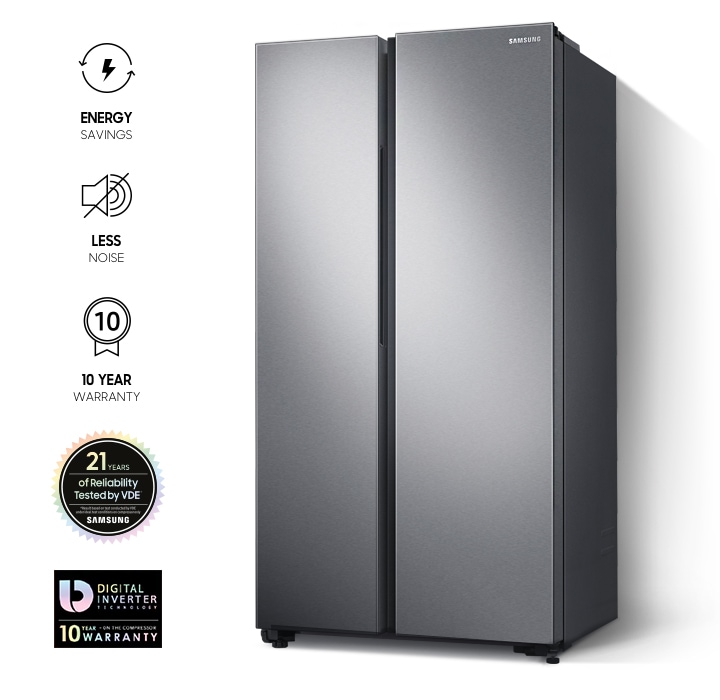 Perfectly harmonious and stylish design
Sleek & Seamless Design
Give your home a stylishly integrated and modern look. Its sleek and seamless counter-depth design will fit perfectly with the dimensions of your existing appliances and cabinetry to create a harmonious kitchen interior. It also has beautiful flat doors with recessed handles that don't protrude.
Fast cooling and freezing on demand
Brand
Reviews (0)
There are no reviews yet.